Benefits of Hiring a Professional Tile and Grout Cleaner
Are you sick of looking at dirty grout? Are you trying to sell your home? Does your tiled floor look dull and unappealing? You've come to the right place. This blog will discuss the benefits of employing a professional tile and grout cleaning company.
When we are on a budget, It's understandable to want to save money by attempting the cleaning yourself. However, hiring an experienced professional can provide many advantages.
Professional cleaners can access better tools more effective techniques, and have comprehensive knowledge of all surfaces
. Not to mention, they take away the hassle of doing it yourself!
Here are five benefits of hiring a professional tile and grout cleaner.
Professional tile and grout cleaners use specialised equipment to clean your tile.
As we all know, cleaning tile and grout can be a time-consuming and challenging task.
This is where professional tile and grout cleaners come in – with their specialised equipment and wealth of knowledge
. They can clean your tile and grout in a fraction of the time it would take you to do it yourself.
These professionals use cutting-edge technology and powerful cleaning agents t
o eradicate dirt and grime that may have accumulated on your floors for years. They will leave your tiles looking brand new
. So why not save yourself the hassle and consider hiring a tile and grout cleaner to do the job? You'll
be amazed
at how it can affect your home or workplace.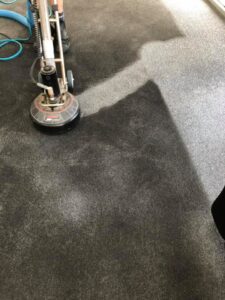 They can remove dirt, grease, and grime from even the toughest stains.
It can be daunting when cleaning your home or office floors, especially when dealing with dirt and grime that has built up over time
.
Moreover, tile and grout cleaners are available to help make the process easier and more efficient
.
They can remove dirt, grease, and grime from even the toughest stains and restore your tiles' original shine and luster
.
These cleaners are
specially
formulated to penetrate deep into the grout, lifting away all dirt and grime built up over time
. Regular use lets you keep your floors looking clean and new for years.
Hiring a professional tile and grout cleaner will help prevent mould and mildew.
When maintaining your tiled areas, taking mould and mildew growth is essential. Not only can they damage the appearance of your surfaces, but they can also threaten your health. That's where a professional tile and grout cleaner can come in handy. Yet, with their expertise, equipment, and top-of-the-line grout cleaners. They can make sure your tiled areas stay free from mold and mildew.
But how do you know which tile grout cleaner is the best?
Look for a professional cleaner who uses non-toxic solutions that will not cause harm to your home or your family
.
Trusting a professional cleaner to care for your tiled surfaces will give you peace of mind and a healthy home
.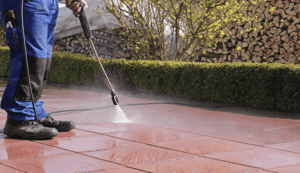 Your tiles will look brighter and more vibrant.
As homeowners, we always look for ways to make our living spaces look their best. But no matter how we clean, our tiles and grout can still look dull and lifeless. That's where a professional tile and grout cleaner comes in. Their specialised tools and techniques can remove even the most stubborn stains and restore your tiles to their original brightness and vibrancy.
Not only will your tiles look better, but they'll also be easier to maintain in the future. So don't waste more time scrubbing away your tiles with store-bought cleaners. Invest in a professional tile and grout cleaning service and see the difference it can make.
Knowledgeable about the best cleaning methods for your type of tile and grout.
If you need a tile and grout cleaner, it's important to remember that not all cleaning methods
are created
equal
. Professional cleaners are well-versed in the various types of tile and grout.
They have the experience and knowledge to determine the best cleaning methods for your needs
.
Nonetheless, from porous natural stone to high-gloss ceramic tiles, they can ensure that your flooring looks
 new, whether
 you're dealing with stubborn stains or want to clean your tiles. An experienced cleaner is your best bet for achieving the best results. So why not let the experts handle it?
In Conclusion
A professional tile cleaning service will make your home more beautiful, safer, and healthier
to enjoy all these benefits of getting expert tile cleaners. Contact Sapphire Clean today! They have all the necessary skills and equipment to make your floors sparkle! It'll make a difference in how your entire home looks and feels, and you won't regret hiring them for this vital job.
Sapphire Clean is
highly
recommended for homeowners looking to keep their surfaces free from dirt and germs
. Not only does it save you time, but it requires regular maintenance. It also maintains its aesthetic value.
With better protection against mold and bacteria, a professional cleaner can allow any interior room to take on a new look
. The proper cleaning solutions are also available to help clean your tile and grout.