Tile & Grout Cleaning Adelaide
Tired of dirty grout? Tired of not being able to get your floor clean with a mop and a bucket?
New technology allows us to use a truck-mounted hot water, high pressure extraction system on your tile flooring that will get maximum soil removal and maximum stain removal without leaving any sticky residues behind.
Professional Tile & Grout Cleaning Adelaide
Our top quality tile cleaning products will go to work on your floor, and then our truck-mounted hot water extraction rinsing will whisk away the dissolved dirt, grease, and spots.
Once your floor has been professionally cleaned you may want to protect it by sealing your newly restored grout. Grout is porous and subject to staining if not properly sealed and most tillers do not seal when they install your tiles. We provide a number of attractive options for sealing your tiled floors, including wet- and dry-look – match the appearance of your home.
Sealing provides added protection against stains, as well as reduces routine maintenance and keeps your floors looking like new for longer. Sealing prevents stain causing liquids from soaking into it.
Natural Look Tile and Grout Sealing
Have your flooring sealed with a natural look penetrating sealer. This prevents penetration by liquids therefore preventing stains. We recommend this service for a deep clean, and to prevent future build-up of dirt and grime. If you have porous flooring such as terracotta, sandstone, or just plain concrete, we can seal it with a penetrating natural look sealer. Your tiles will retain their natural texture, just like new, whilst repelling water, oil and soil.

If you prefer the wet look of gloss and satin sealers, we can help you too. We can strip and seal your slate floors and restore it back to its original condition. There are both solvent- and water-based enhancers, but the solvent-based enhancers are recommended because they are easier to apply and soak into the stone better.

Experience Quality Tile & Grout Cleaning Adelaide
Book Tile and Grout Cleaning in Adelaide Today

If your home features tile and grout, you may want to consider professional tile and grout cleaning in Adelaide. Tile and grout can be beautiful touches in any home, and they are durable and long-lasting, too. However, these fixtures are also vulnerable to dirt, bacteria, and spills.
Not only can these issues result in discolouration and stains, but they are also health concerns for your family, co-workers, or pets. At Sapphire Clean, we offer tile and grout cleaning along with a range of other professional cleaning services.
Benefits of Professional Tile & Grout Cleaning
Although tile and grout can be difficult to keep clean, there's good news: we can do all the work for you.
Our professional tile and grout cleaning methods can leave you with a cleaner, healthier home. Here are a few of the benefits of trusting this job to a professional.
 We can remove the most stubborn stains. Our professional equipment has the power to blast away dirt and stains that hours of scrubbing won't remove. Furthermore, our cleaning process won't leave behind residues that attract more dirt the way soapy cleaning solutions will.
Protection from future stains. Grout is porous, so it soaks up liquid like a sponge – which is one reason that it becomes discoloured so easily. We can apply sealants to help keep dirt and grime out of your grout and keep your grout looking new.
This is what we do. While it would take most homeowners hours of hard scrubbing to clean their grout, and they still wouldn't get the results they want, we can handle the job in a fraction of the time with our know-how and professional equipment. Hiring professional tile and grout cleaners is a great way to work smarter, not harder.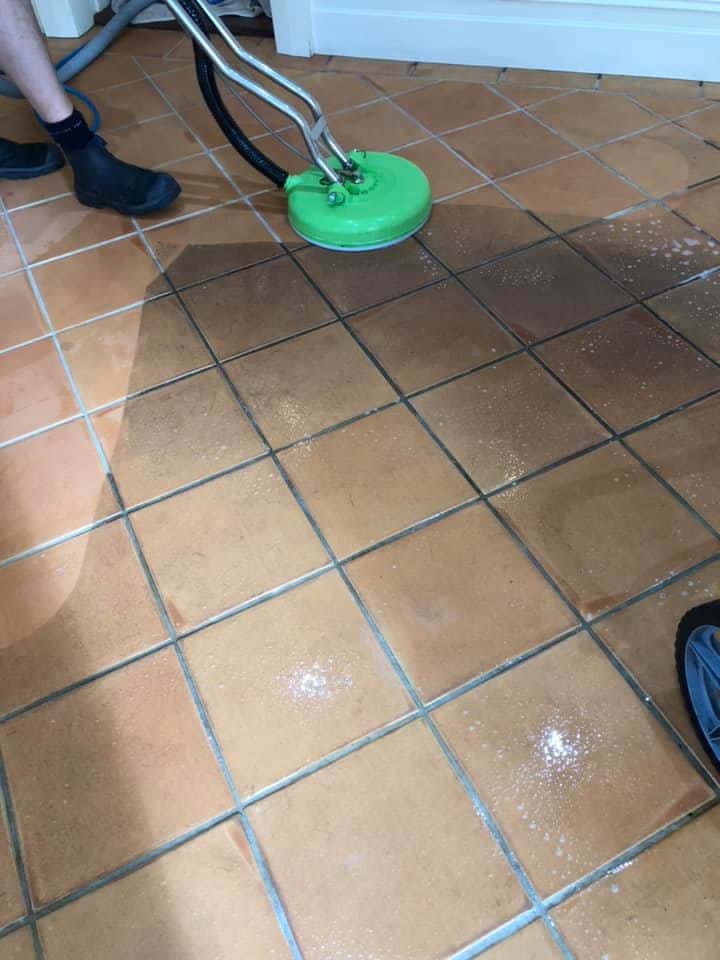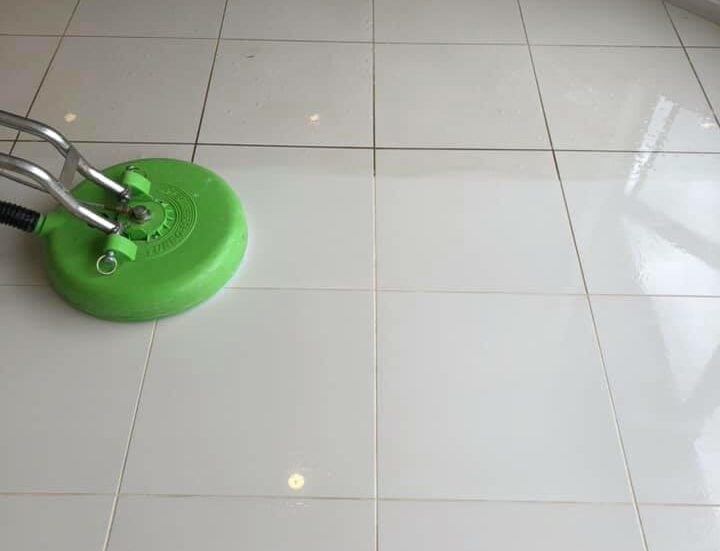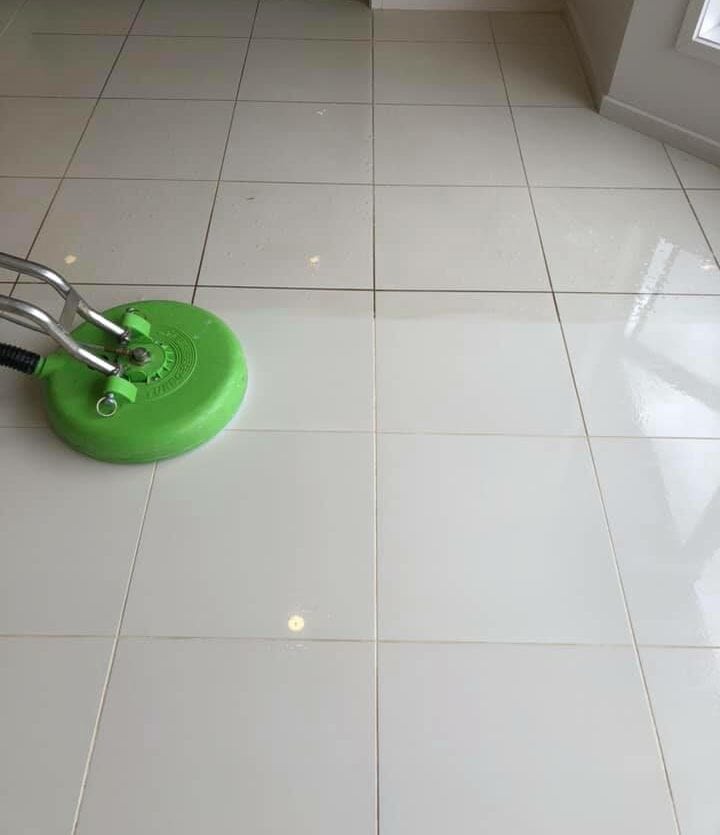 Other Services We Offer

Sapphire Clean offers a range of cleaning services to keep your whole house or office looking its best. Besides tile and grout cleaning, we also provide:
 Carpet cleaning – We use hot water extraction to keep your carpets thoroughly clean.
Commercial cleaning – If it's your office you need professional cleaning for; we can help. We offer a full range of commercial cleaning services with a focus on the safety and health of your employees and customers and the success of your business.
Leather cleaning – We use gentle hand-cleaning processes to remove grime build-up from your leather furniture and condition it to keep it soft and protect it from UV damage.
Upholstery cleaning – We can refresh the look of your living areas by safely and efficiently cleaning your unique furniture with the right products.
Why You Should use Sapphire Clean

There's not much you can do to hide a poorly-maintained floor, regardless of the material covering it. Sapphire Clean has 16 years of quality service under our belts, and we're looking forward to many more. We do everything we can to ensure that every customer is completely satisfied with their work. If you want your tile and grout, carpet, upholstery, or leather furniture looking like it did when it was new, contact us today to discuss your cleaning needs.