Pressure Cleaning Adelaide
Sapphire Clean values your time, so you can only expect prompt and reliable service. Sapphire Clean provides a FREE upfront written quotation for our customer's benefit. We do not charge by the hour, so this means you know exactly what costs to expect for the job regardless of the time it takes us and the materials used. At Sapphire Clean, we guarantee to complete all jobs to the highest level of satisfaction.
Pressure Cleaning Experts Adelaide
Sapphire Clean are the experts in low pressure soft washing, high pressure & rotary cleaning, as well as, graffiti removal, and surface sealing. Our team are experienced in house washing, low pressure cleaning and will ensure all areas around your home are clean. We tailor our process to best suit your specific requirements.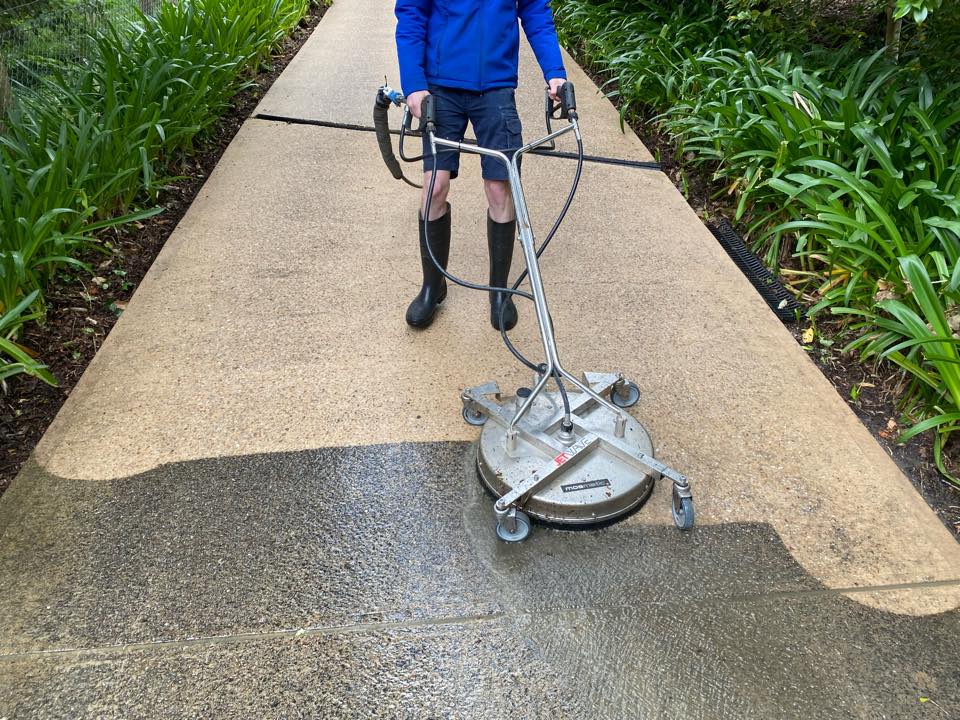 The Different Types of Pressure Cleaning
House Washing/ Low Pressure Cleaning – House washing is a process of low pressure cleaning (also referred to as soft washing). We can make any surface look as new.
High Pressure & Rotary Cleaning – High pressure and rotary cleaning methods are typically used on harder surfaces where extra cleaning is required to remove stubborn stains.
Graffiti Removal – Fast effective removal of graffiti is one of the best methods to prevent reoccurrence. Don't wait until surfaces are covered, get rid of any signs of graffiti now.
House Washing | Low Pressure Cleaning
Sapphire Clean provides low pressure soft washing of the following surfaces:
Painted wood
Window frames
Walls
Eaves
Painted brick
Fascia boards
Weatherboard
Gutters
Colorbond
Shade Sails
Render
Fibro
Sapphire Clean maximise results with specially designed equipment, that regulates the water pressure when washing the surface area. We also use a range of biodegradable chemicals during the surface spray process.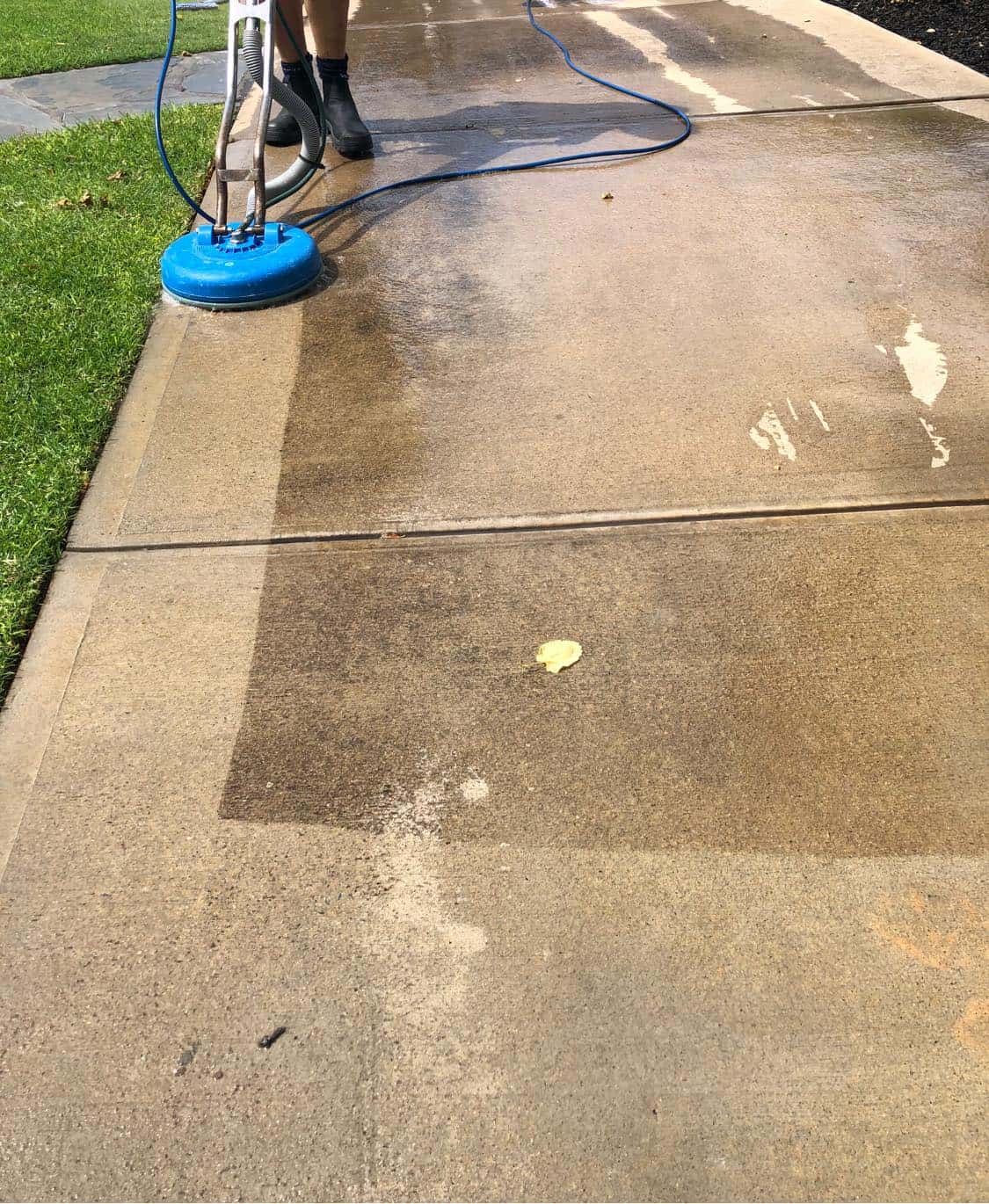 High Pressure Cleaning
Sapphire Clean are high pressure cleaning experts and experienced in cleaning a variety of surface areas.
High pressure and rotary cleaning methods are used on harder surfaces where extra cleaning is required. Sapphire Clean use commercial operated machinery that fully regulates the amount of pressure (and water) used. Creating an even clean is achieved using specially designed 20″ diameter rotary power scrubbers, together with various attachments. As a result, surfaces are cleaned more evenly and of a higher quality making surfaces look like new. To further enhance the appearance and durability we also offer sealing services.
Hydro Pressure Cleaning provides high pressure cleaning of surfaces such as:
Concrete
Sandstone
Bricks
Stencil/ Spray patterned concrete
Tiles/Pavers
Roof Areas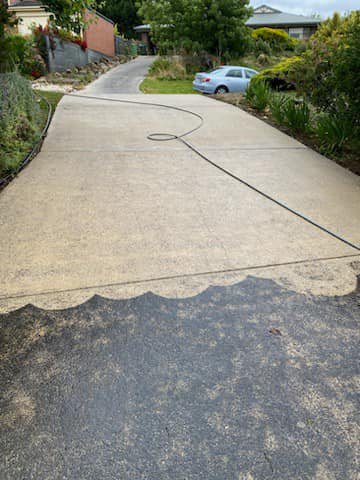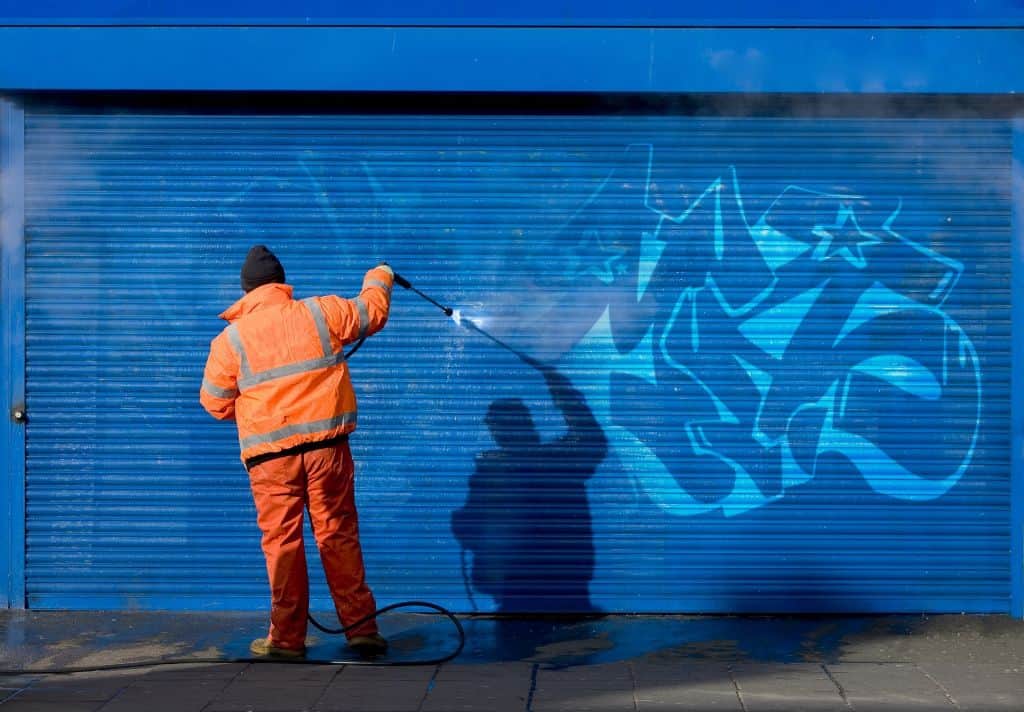 Graffiti Removal
Our team understand that graffiti can ruin your curbside appeal, as well as reputation within your community. Sapphire Clean are cleaning experts in the removal of graffiti. We can tailor all our cleaning processes to meet your requirements and give maximum results.
Sapphire Clean can remove graffiti from most surfaces with no damage to existing substrate using proven chemical formulas that break down all forms of graffiti. All chemicals are biodegradable and are Australian made and used worldwide.
Some conditions may apply for this service.
Pressure Cleaning Adelaide- Your Local Pressure Cleaning Experts
Sapphire Clean is Occupational Health & Safety (OH&S) accredited to work in all areas. In the unlikely event of any unforeseen circumstances arising during the cleaning process, we hold a minimum of $10 Million in liability insurance. All our work is risk accessed before commencement, and we take all care to minimise any loss or damage to your property.